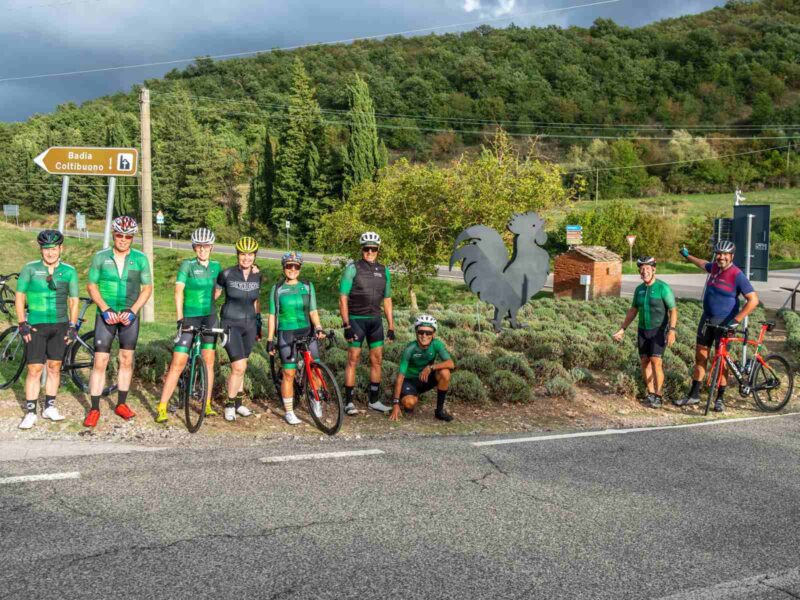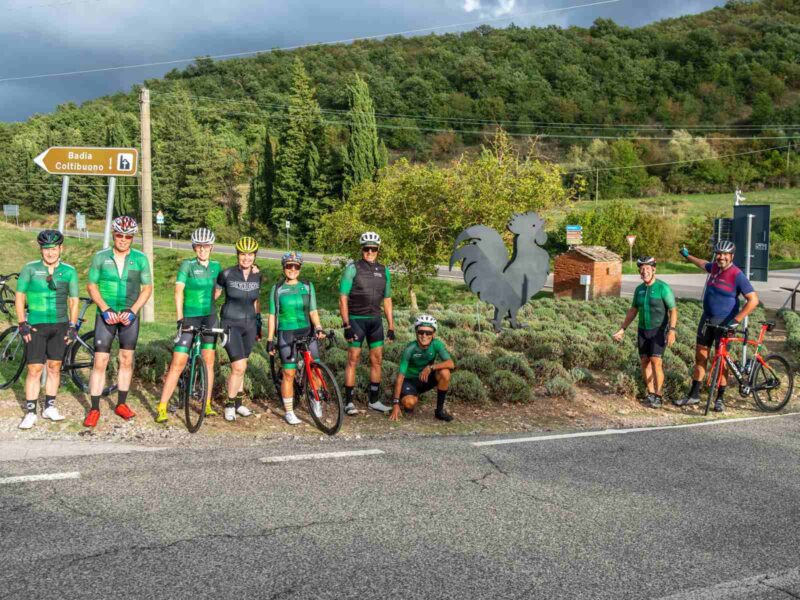 LA GALLO NERO 2024
15h September 2024
7 NIGHTS PACKAGE: 4 nights in Tuscany + 3 nights on Lake Garda
VIP ENTRY TO THE GRAN FONDO – We are OFFICIAL TOUR OPERATOR 
PINARELLO GREVIL BIKE RENTAL INCLUDED
DAILY GROUP RIDE with VAN SUPPORT with our PROFESSIONAL GUIDES & STAFF
HOTEL: overnights in a 4 STARS HOTEL
FOOD: Breakfast, Lunch and Dinner, specializing in LOCAL CUISINE
LAUNDRY: Daily laundry service for bike clothing
CYCLING KIT: Andiamo Cycling Kit by Sportful
INSURANCE: Cancellation – Assistance – Medical expense Reimbursement – Luggage Insurance
PAY AS YOU WANT
Pay by credit card on secure server GetsPay by BancaSella

This is a 7 night (minimum) package, which includes: 4 nights in Tuscany, from Thursday 14th September to Monday 18th September 2023, and a minimum 3 nights stay at Lake Garda, which can be extended further to suit your needs. This package takes you to both Lake Garda and Tuscany with our participation in the Gallo Nero Gran Fondo, on September 17, 2023: This event is one of our Boutique Cycling Experiences and offers many perks, including use of the Pinarello Grevil as part of the package!
The 2018 and 2019 editions of this gran fondo were a great success, due in part to the excellent organization as well as the beautiful landscape in the hills of the Chianti region. The chain of Chianti hills makes up the character of this area between Florence and Siena.
The history of Chianti has always been deeply linked to wines and other first-class products, making it the perfect destination for a gourmet journey. You'll experience first-hand the traditional Tuscan cuisine and wine in the towns of the region that produce world-renowned DOCG Chianti red wine.
Participants can choose between two gran fondo routes: Granfondo 135 Km – 2,621m of elevation – Medio 83 Km – 1,526m of elevation. We'll also offer a Dolce Vita group that will offer shorter rides, and an alternate route on the day of the Gran Fondo.
For more information: https://www.andiamocycling.com/granfondo-strade-bianche-andiamo-cycling/